Payment & Policies


Single Classes
• $15 per class
• Student rate for single class: $13
• Co-op/Community Yoga (Fridays at noon):
$5 members, $10 non-members
** Series Class are not included in this pricing. Please contact series class instructors directly for more information.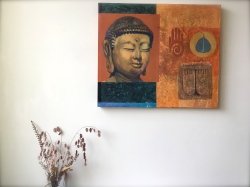 Three Month Class Cards
• 8 class card for $104 ($13 per class)
• 16 class card for $192 ($12 per class)
• 24 Class Card: $264 ($11 per class)
Class cards can be purchased at any time during the session and are
valid for three months from the date of purchase.
If your class card should expire before all classes are used your class card will be adjusted to reflect the number of classes your purchase price would cover at our drop-in rate of $15 per class or at the rate of next smallest class card if applicable. Adjusted class cards will be extended for an additional three months.
A limited number of sliding scale scholarships, as well as payment plans and work study, are available. Please contact Kate Pousont Scarborough at shelburnefallsyoga@gmail.com for more information.